Map (around Nishiki food market)
by Haru Cooking Class -Kyoto-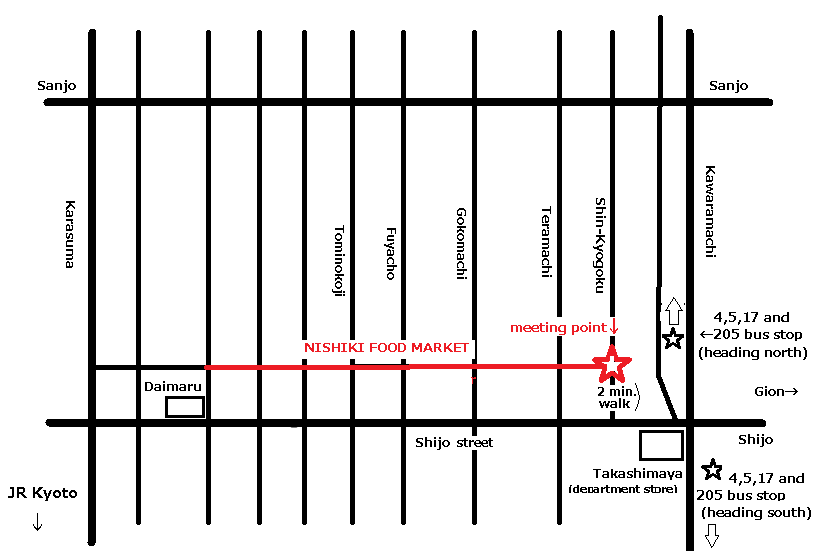 IMPORTANT:
*It is only a 2 minute walk from Shijo street and Shin-Kyogoku street T-cross to the meeting point.(It is better to come from Shijo street, as there are many streets inbetween Sanjo and Nishiki).
*The nearest bus stop is "Shijo Kawaramachi" They are shown in the map, down right, in bold stars(there are several bus stops with same name depending on the bus number)
*From JR Kyoto, it is about a 15 min. bus ride to Shijo Kawaramachi.
-----

At the east end of Nishiki food market, there is a shrine called Nishiki Tenmangu.
This is our meeting point(picture below).
I will meet you here at the entrance.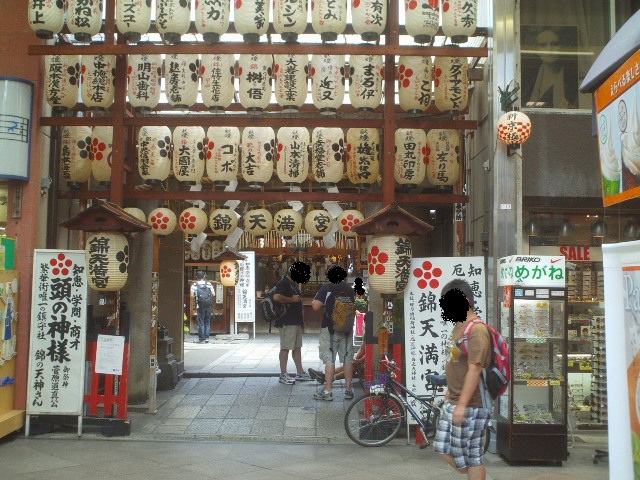 Just outside the Nishiki Tenmangu,
there is a restaurant called "First Kitchen" Please see below.
(You can partially see it in the picture above also. Orange banner.)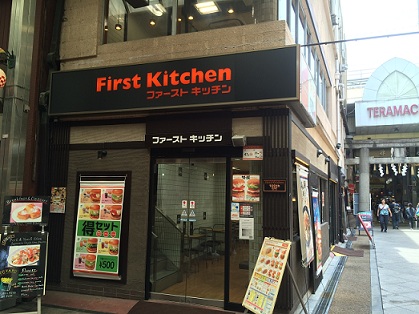 If you run late, please give me a call.
My phone number is in your confirmation email.

I recommend buying "One Day Bus Pass" at the bus ticket office
outside JR Kyoto station (500yen with a free English map). You may also
purchase it ON THE BUS, but with out the map.

If you take a taxi,
PLEASE ask the driver to drop you off at SHIJO-SHINKYOGOKU.
Shijo-Shinkyogoku is the T-cross which is only 2 minutes south of the meeting point.
(see the map above)



See you soon!!


VEGETARIAN-FOOD-KYOTO.COM, 2010
site map
Home, About us, Courses & Prices, Lesson Pictures, Policy, Order online, FAQ, Links
Tour Club Budget Inn Capsule Ryokan Ichiensou Roujiya
Phone rental in Japan Taro's Kyoto Guide